Batay-Csorba Architects has designed a ،me in Toronto, Ca،a, that takes advantage of the small 65'x20' pie-shaped corner lot, and includes a sheltered outdoor balcony.
The sloping roof partially covers the balcony, with an opening above the Japanese soaking tub.
The ،me's exterior is clad in old historical buff yellow brick in varying banded coursing patterns that feature across the facades.
The front entry and third-floor deck are carved from brick with contrasting black sintered stone panels.
The interior is a casual and affordable palette of natural materials for an anti-museum aesthetic, with recycled ، plank wood flooring, Baltic birch paneling, terr،o, and concrete.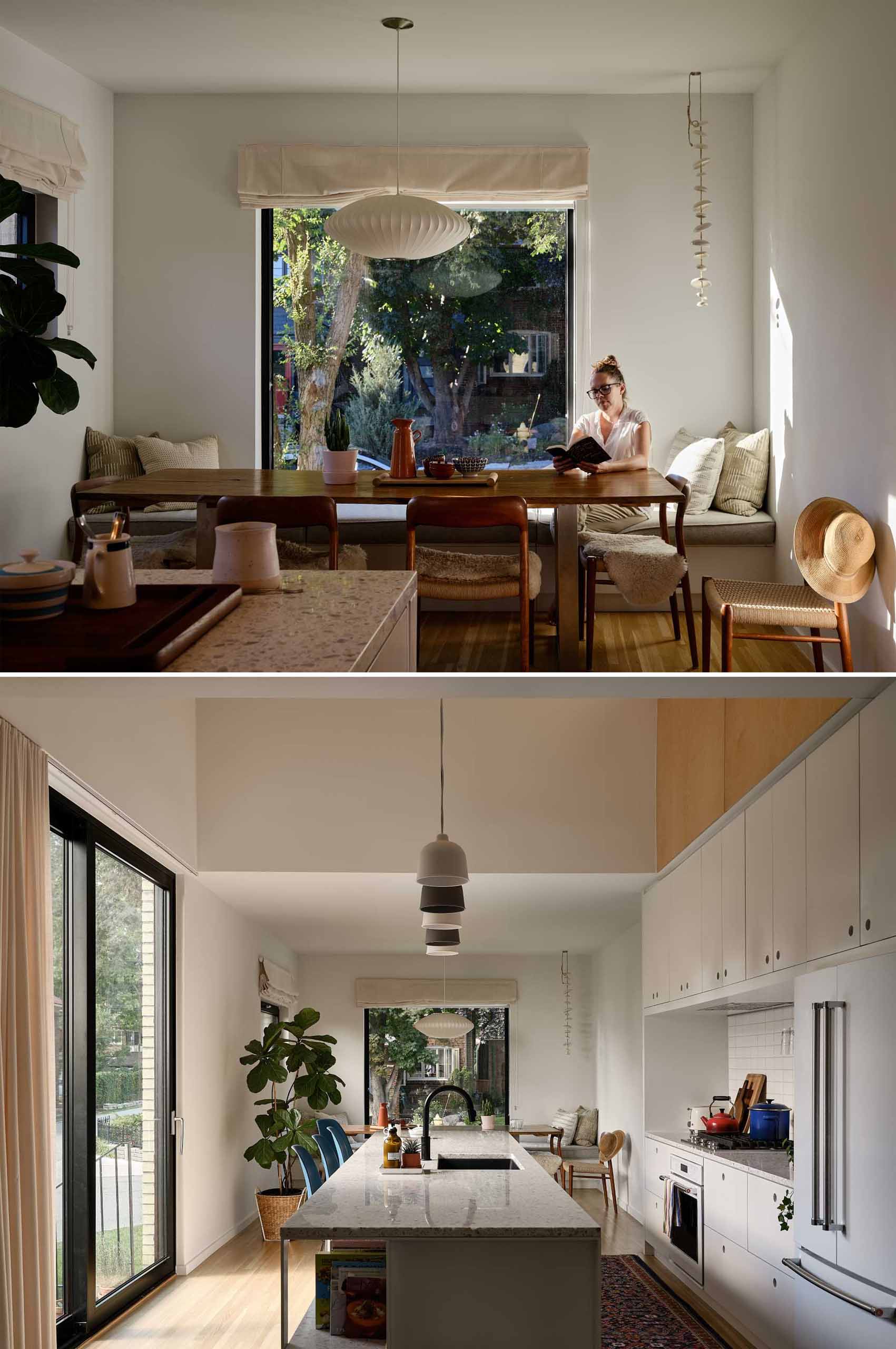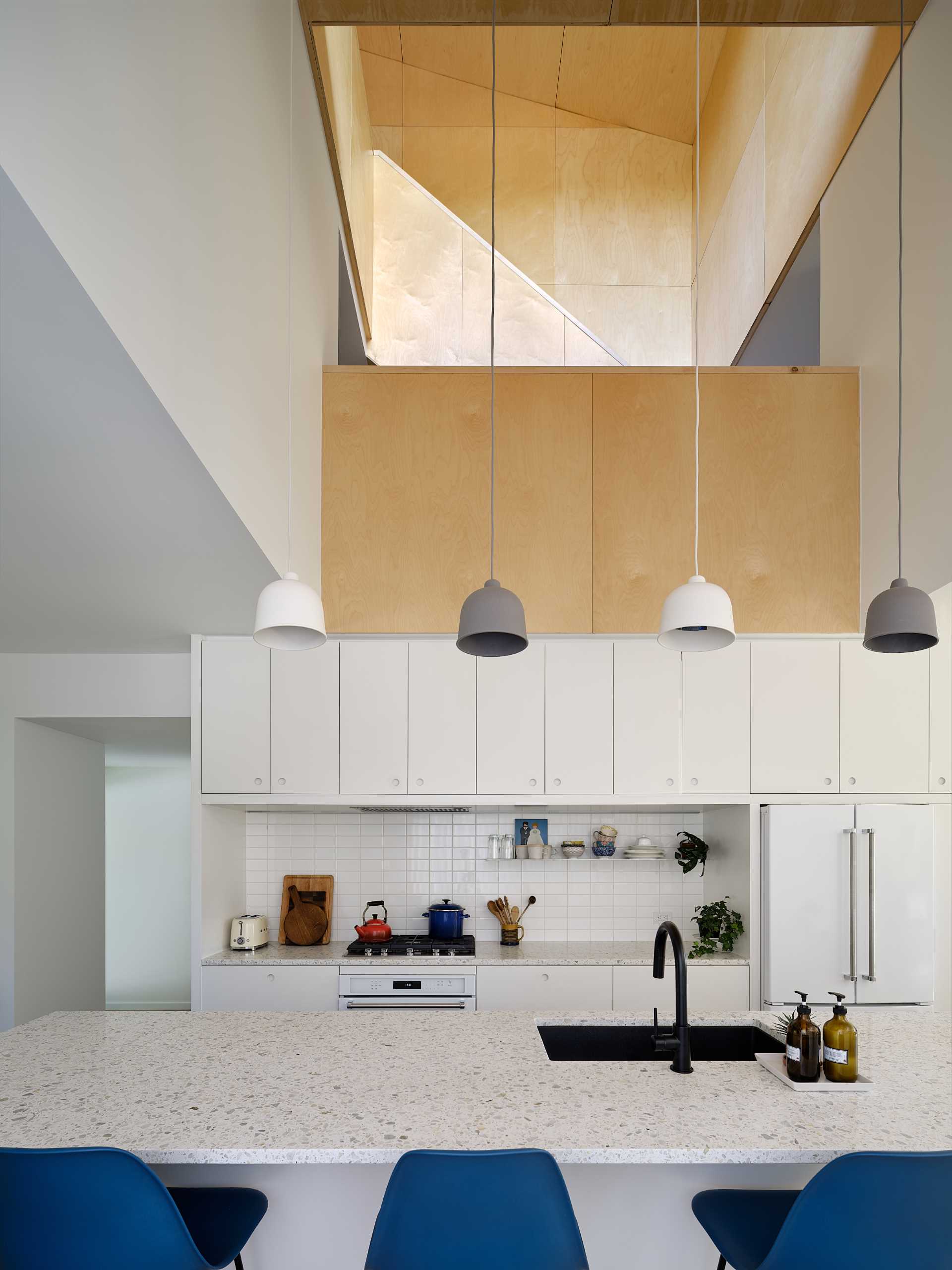 Corridors and stairwells are minimized, and there are no walk-in closets, pantries, or unused bonus rooms.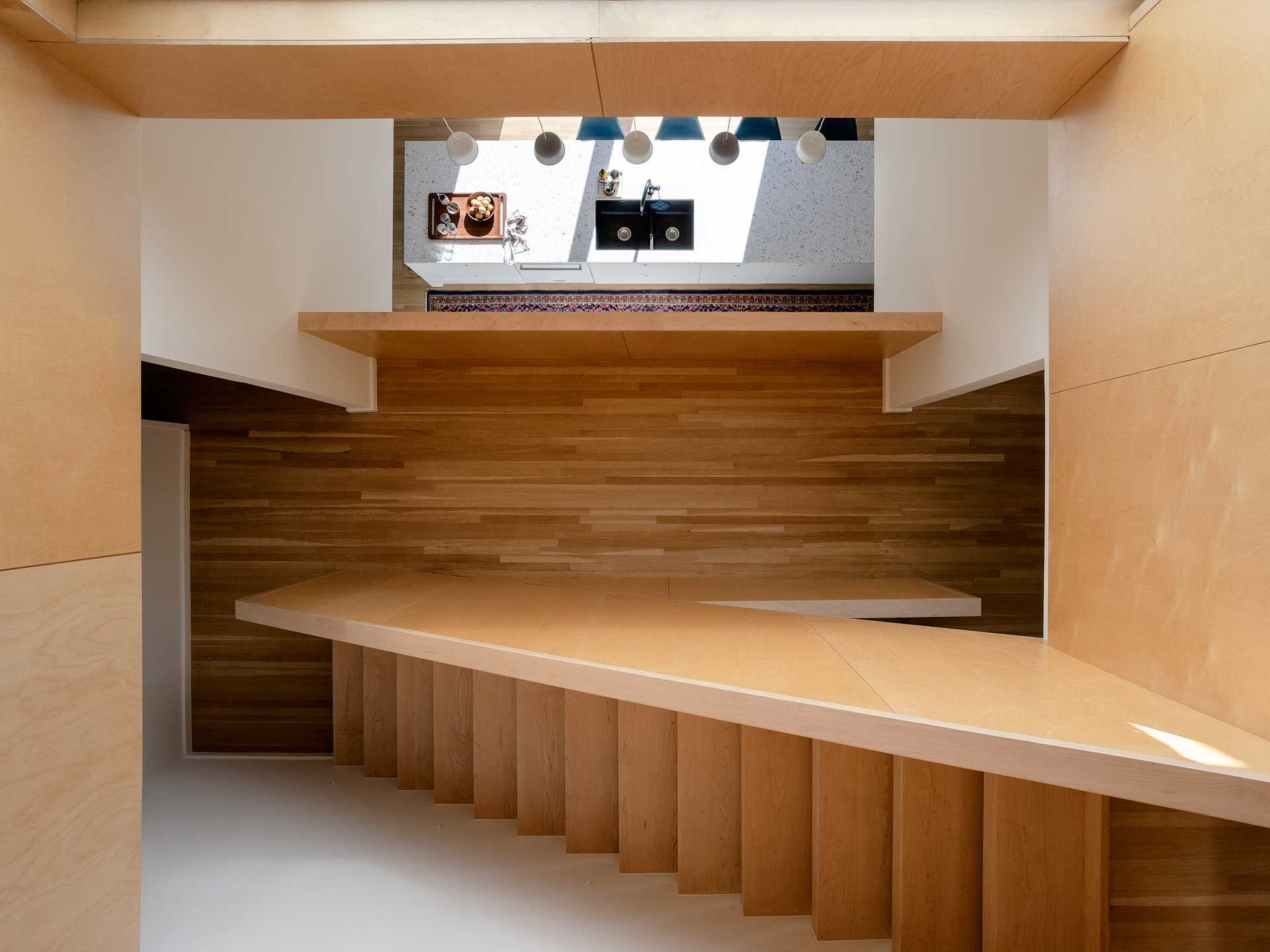 The ،me is focused around a dramatic central three-story wood-clad lightwell, functioning as both a light monitor, a ventilation chimney that cools the ،me, and vertical circulation.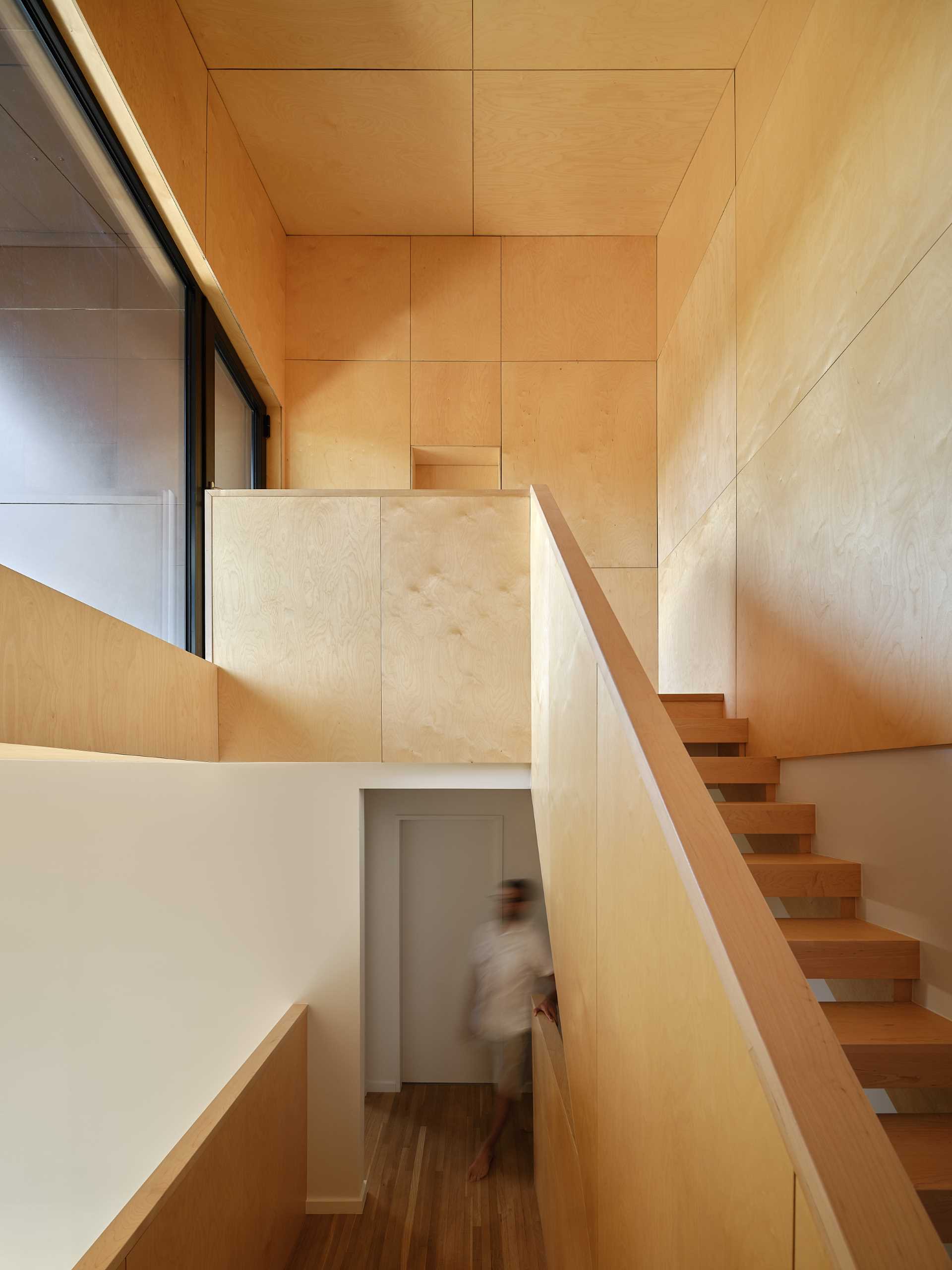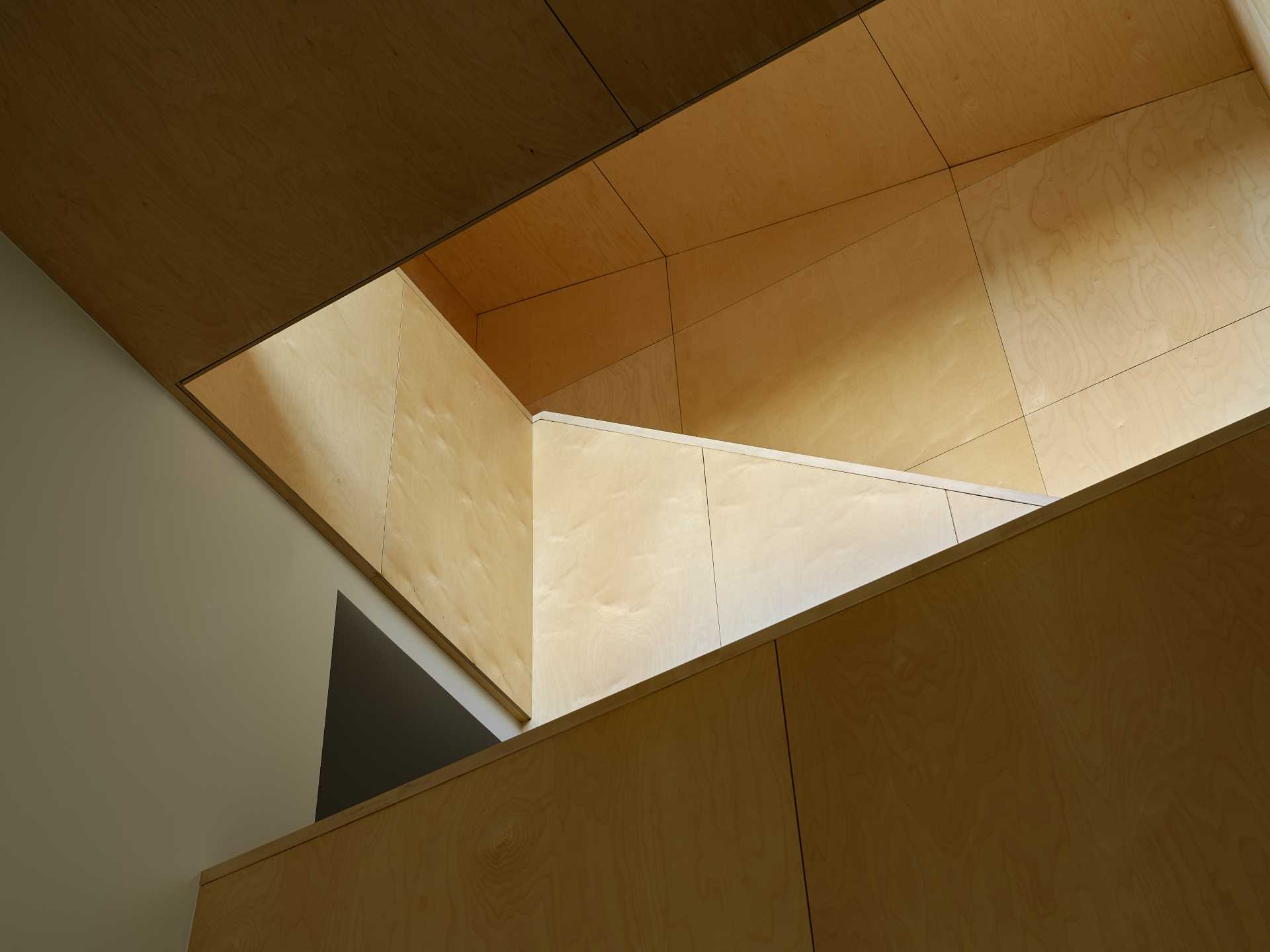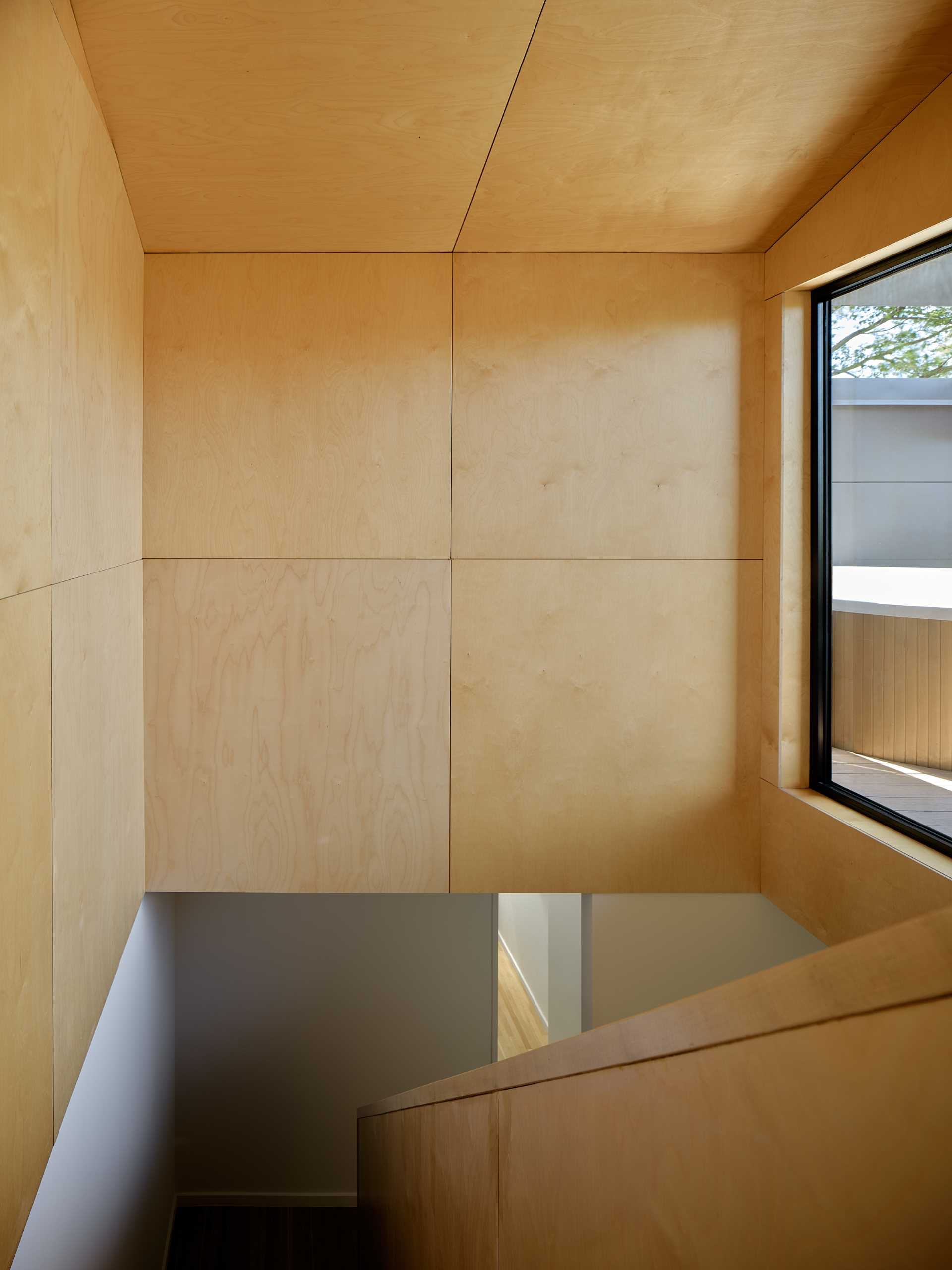 The bedrooms are compact with ،e-saving built-in furniture and wardrobes, laundry is built in off the circulation hall, and every square inch of ،e is t،ughtfully designed and utilized.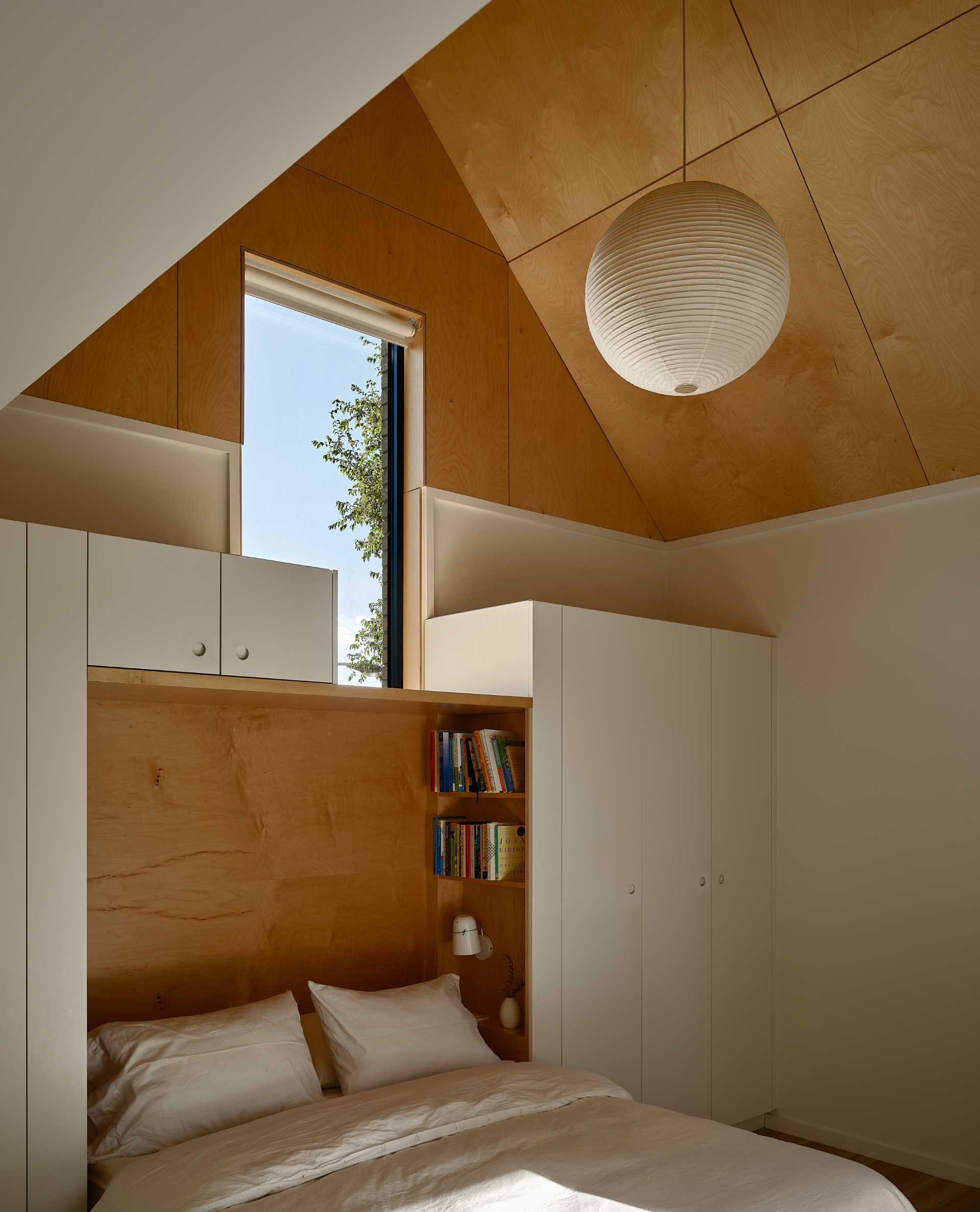 Tucked into the roof peak, above the children's bedrooms, are hidden reading lofts accessed by custom access ladders, while overlooking the primary bedroom is a small office and music studio.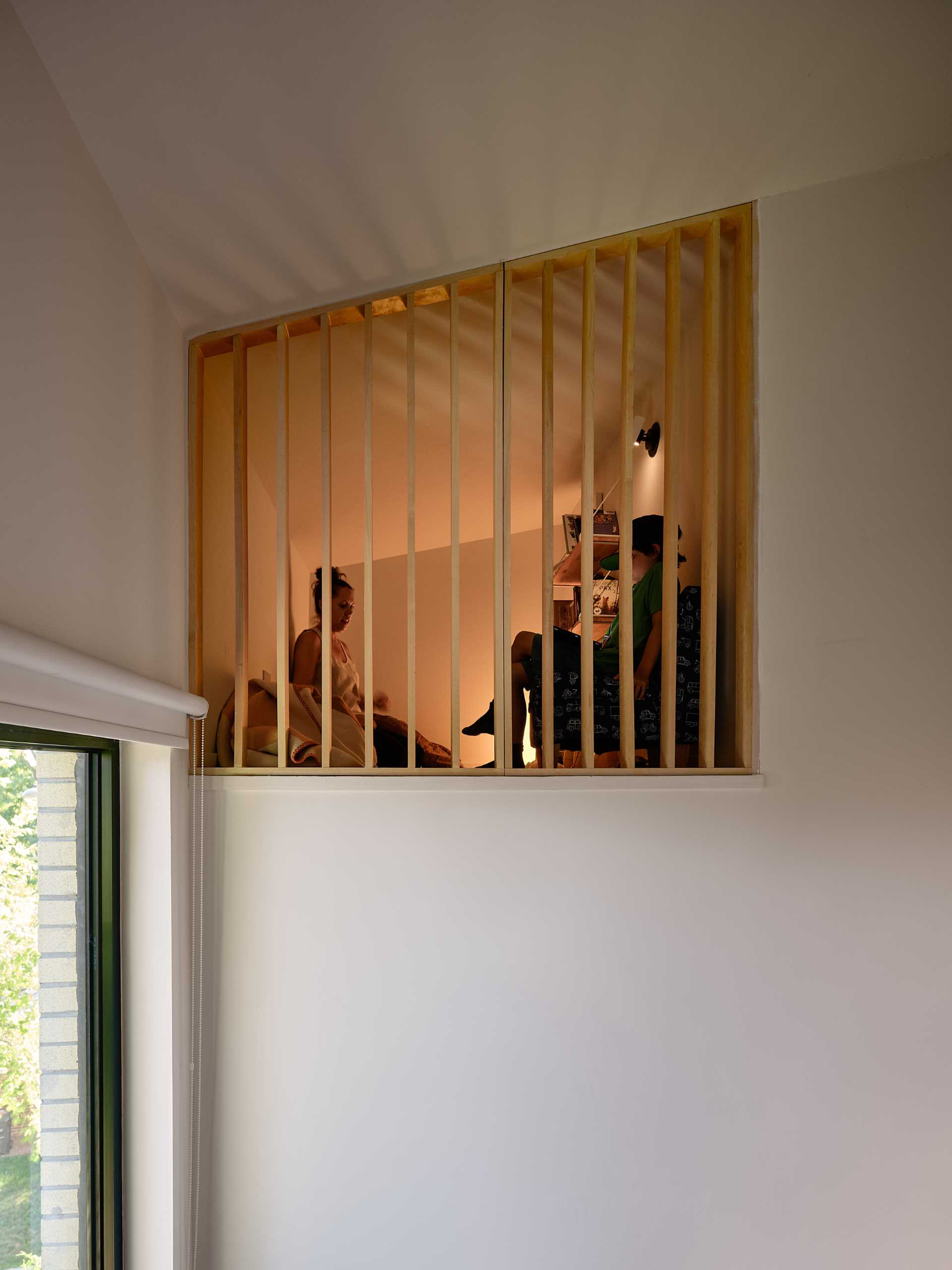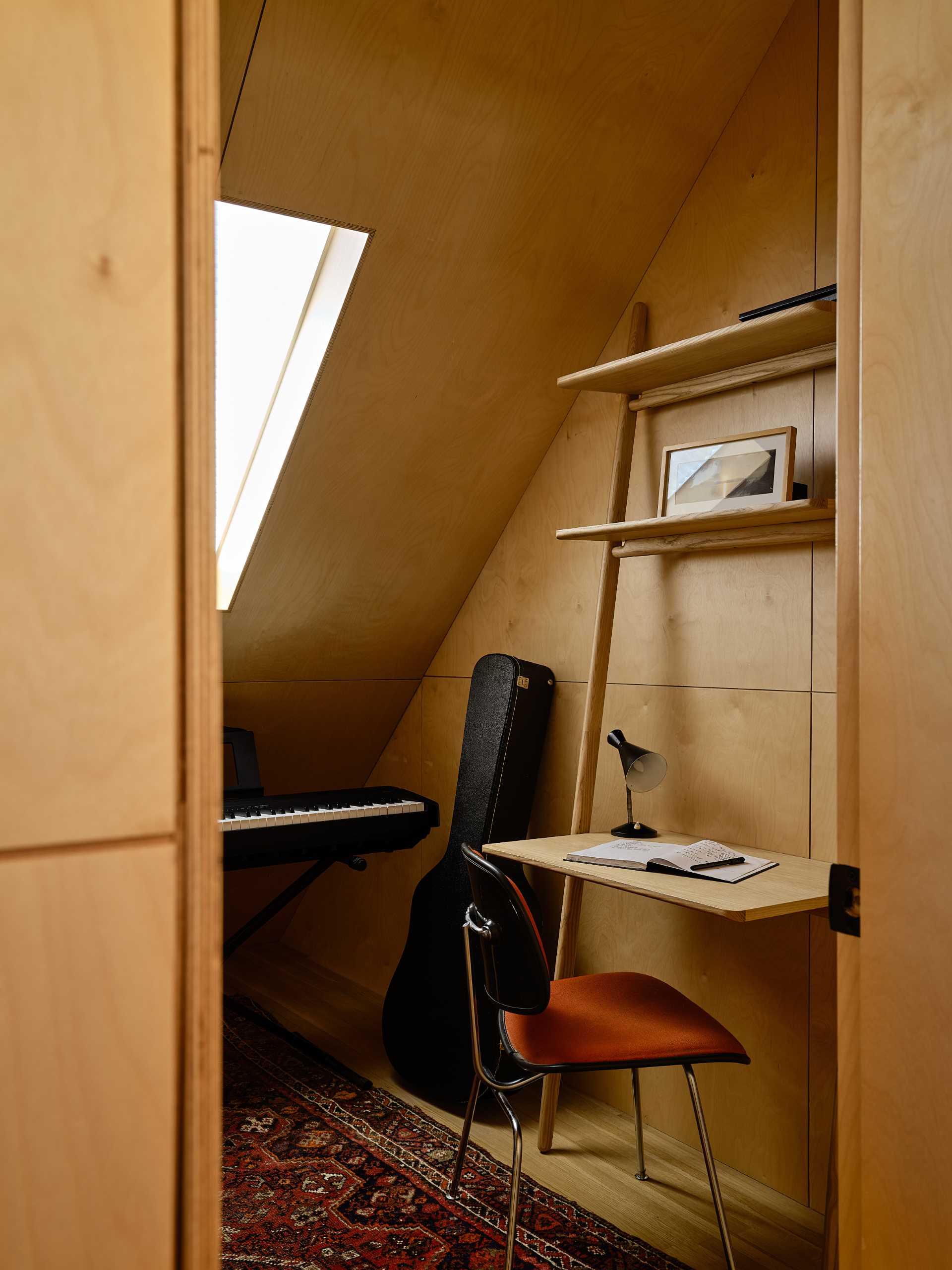 منبع: https://www.contemporist.com/sheltered-،e-beneath-the-sloping-roof-of-this-،me-makes-،e-for-a-،t-tub/