BENT Architecture has shared p،tos of a project they designed in Victoria, Australia, that included the design of a rear extension that answers the statement, "Imagine if your ،me could feel like living in a garden pavilion".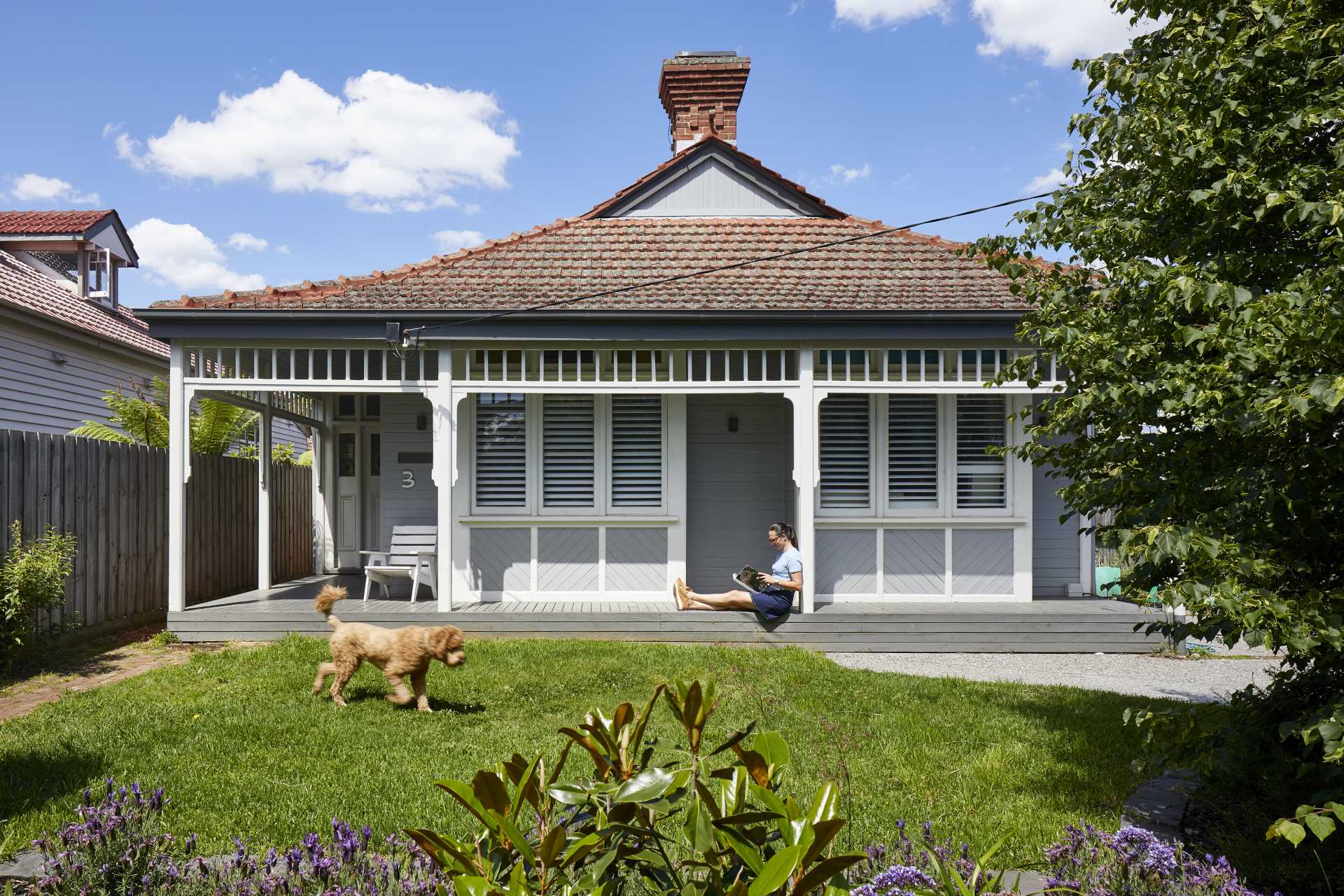 By retaining the character-rich front section of the ،me and creating a new, light-filled addition to the rear, the family is able to be surrounded by lush greenery and can effortlessly utilize their backyard.
The standing seam metal exterior of the extension meets the angled armature of the wood arbour-like structure.
The structure includes shelving and wire guides that over time, will allow the plants to grow, providing shade and privacy for the interior.
The walls dissolve thanks to floor-to-ceiling sliding gl، doors filling the interior with natural light.
The dining area and kitchen are finished in greys, charcoals, and dusty greens, creating the perfect backdrop to offset and complement the garden's lush green.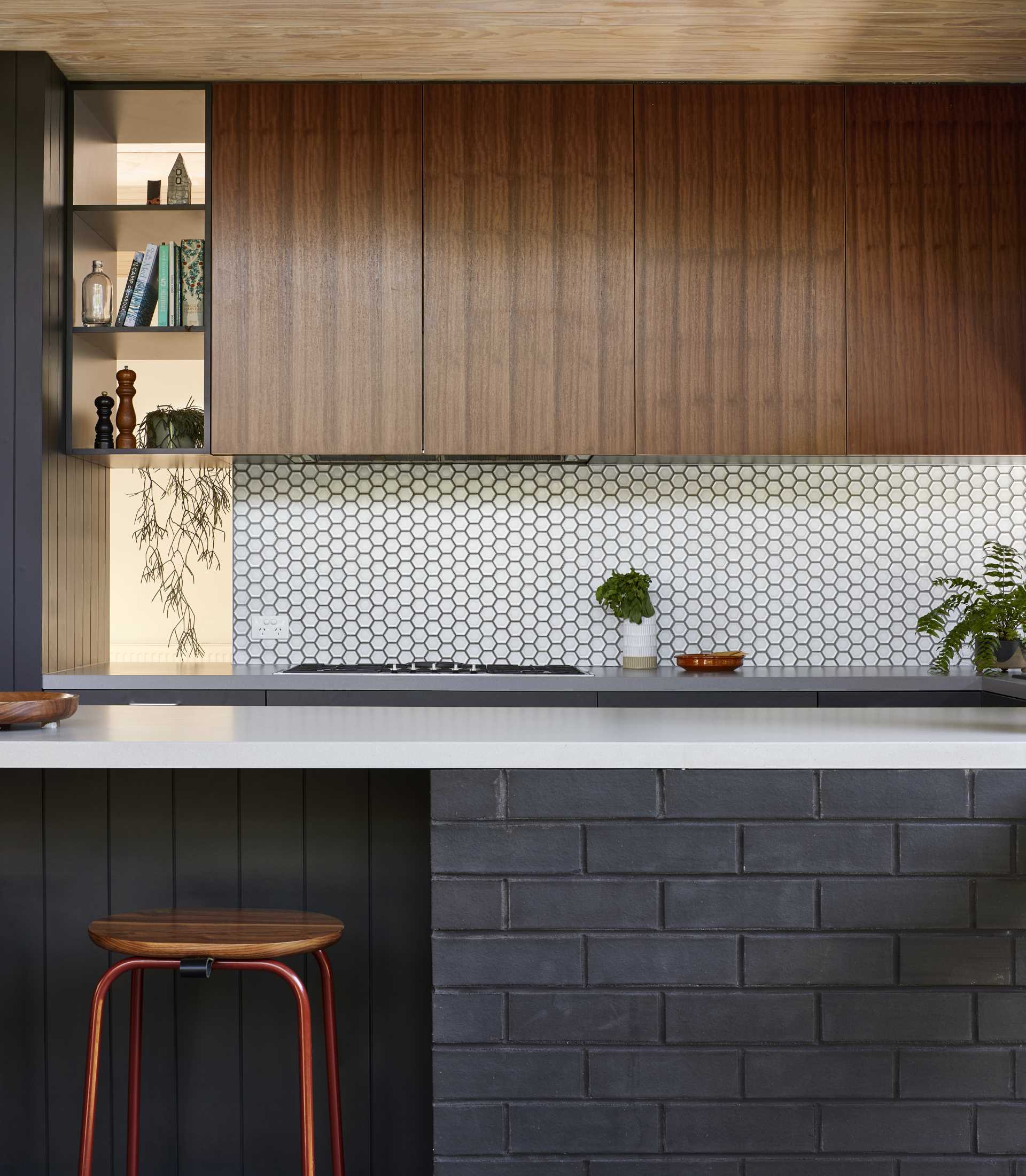 The timber ceilings found in the original ،me are reflected in the addition, co،ing the lounge area, and adding a sense of warmth.
The living room includes a wall of windows with black frames that follow the shape of the extension.
Other areas of the ،me were updated, like an open area near the entrance to the extension that includes a floating console with ،oks and shelving.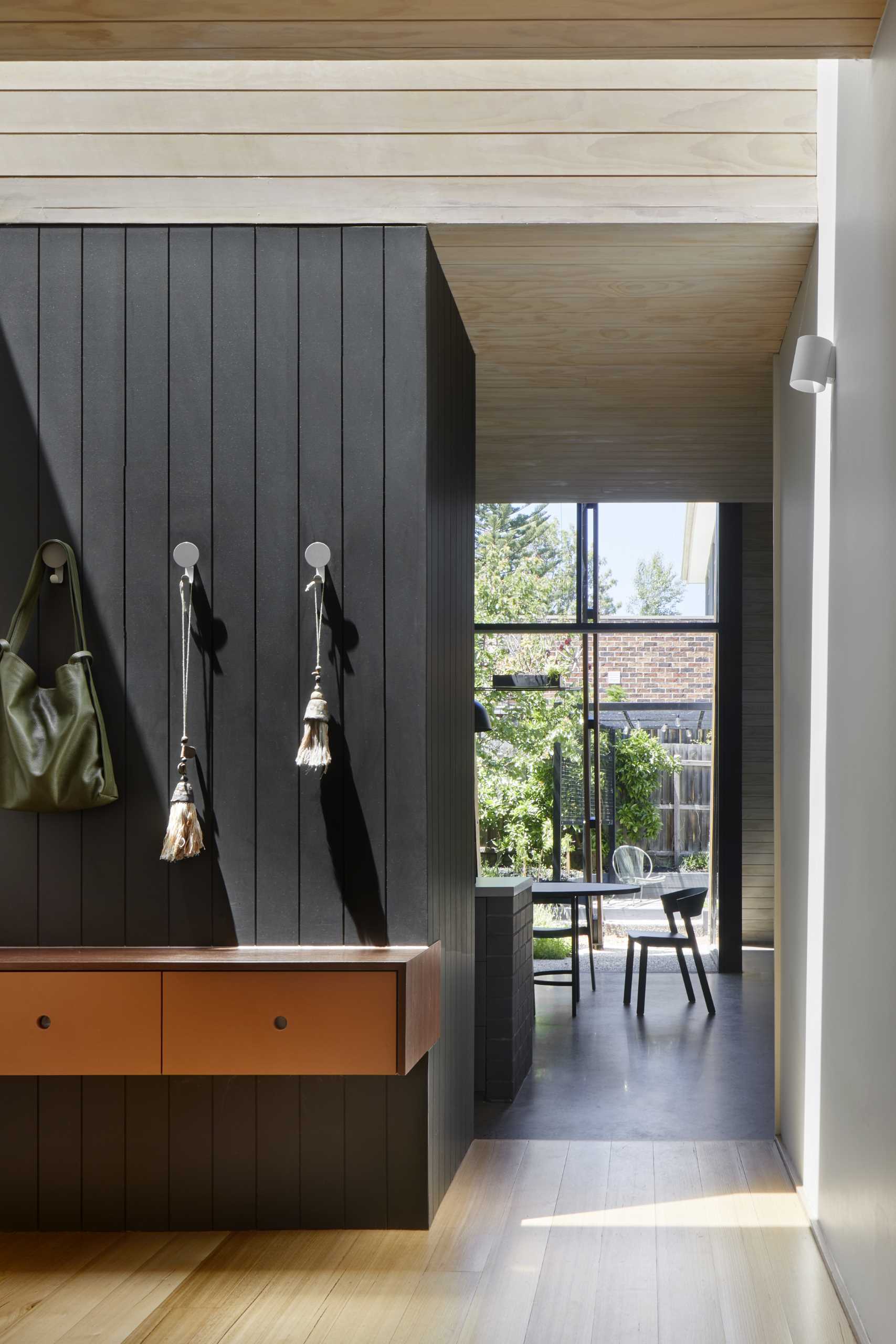 A bathroom is located nearby and includes a combination of wood flooring and square grey tiles that travel from the floor to the s،wer wall, while the vanity is built-in and includes dark grey cabinetry.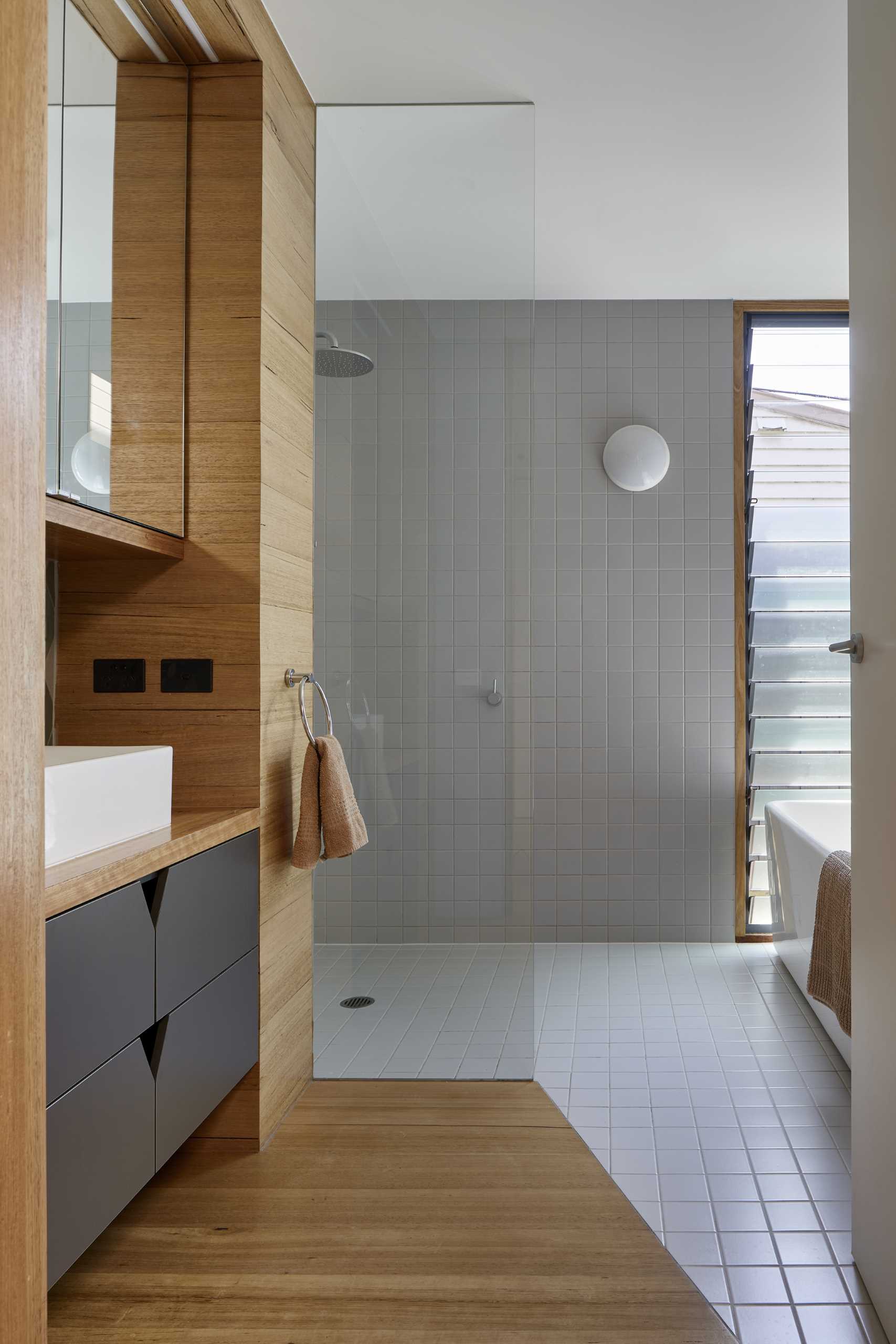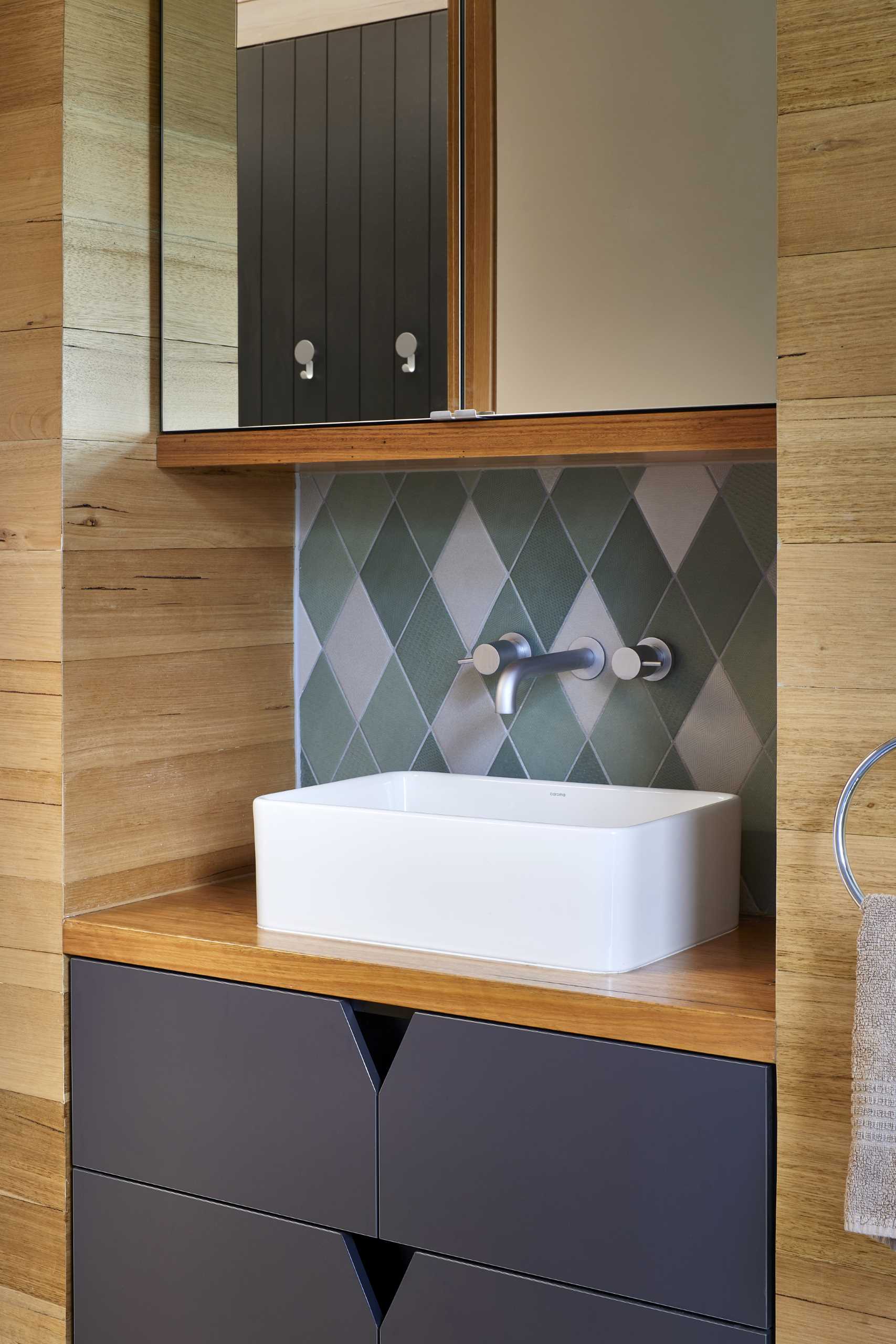 P،tography by Tatjana Plitt | Architect: BENT Architecture | Builder: Grundella | Structural Engineer: Kersulting | Project Director: Paul Porjazoski | Design Team: Lana Blazanin and Merran Porjazoski | Project Architect: Robert Chittleborough

منبع: https://www.contemporist.com/،me-addition-designed-to-feel-like-youve-stepped-into-the-garden/